Color your drills.
Improve your Skillz.
SKILLSHIRTZ® are multicoloured training bibs with a different colour on the left and right side of the body. Utilising this division of colour, direct or indirect colour signals can be given and used as commands for the movement or action of the players, thus creating a fluid and adaptive cognitive training process. Both the brand and the design are protected.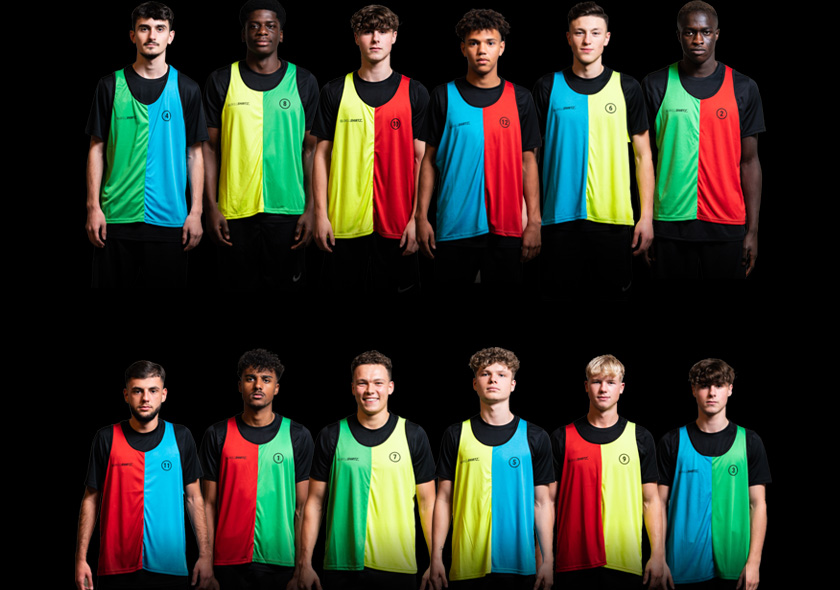 COLOR YOUR DRILLS. IMPROVE YOUR SKILLZ
THE multifunctional tool for your training. Level up your players' cognitive perception process.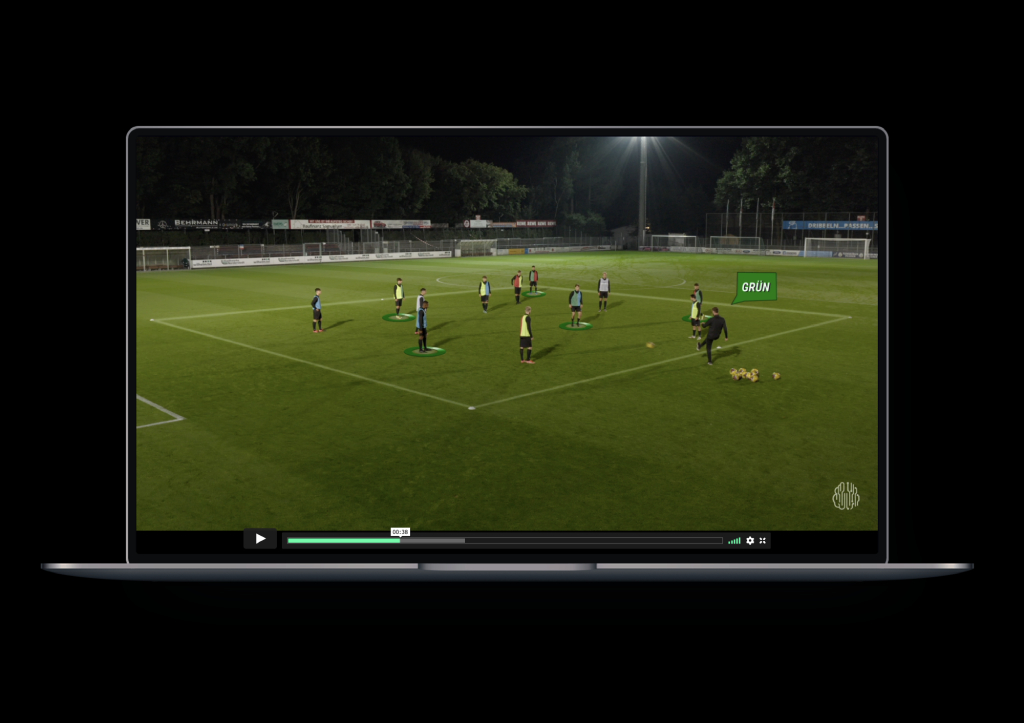 RETHINK YOUR DRILLS. IMPROVE YOUR SKILLZ
Get constantly updated training exercises from our video platform and challenge the eyes and brains of your players.
"I FIND IT AMAZING […] THE BIBS DEAL WITH MANY THINGS AUTOMATICALLY, ALLOWING ME TO CONCENTRATE ON OTHER THINGS."
Timo Schultz, Head Coach FC St. Pauli
"I OFTEN TRAIN WITH SKILLSHIRTZ®, BOTH IN INDIVIDUAL AND SMALL GROUP SESSIONS. YOU HAVE TO BE VERY FOCUSED AND IT MAKES YOU REALISE JUST HOW MUCH YOU NEED TO USE YOUR HEAD, IN ORDER TO COMPLETE THE VARIOUS TASKS."
Paulina Bartz, DFB U17 National Player
"TRAINING WITH SKILLSHIRTZ® WAS ENJOYABLE BECAUSE IT WAS SO VARIED. THE CONSTANT NEED FOR AWARENESS AND THE PRESSURE TO MAKE QUICK DECISIONS MAKES IT VERY INTENSE."
David Philipp, FC Viktoria Köln
"THE TRAINING OF ORIENTATION AND QUICK DECISION MAKING IS IMPORTANT TO SUCCEED AT THE TOP. SKILLSHIRTZ® ARE A GOOD, GAME RELEVANT WAY TO IMPROVE THESE AREAS."
Jonas David, Hamburger SV
"TRAINING WITH SKILLSHIRTZ® IS VERY INNOVATIVE AND CLOSE TO THE GAME. THE PERMANENT AWARENESS, WHICH IS IMPORTANT FOR ME AS A DEFENDER, WHEN DEFENDING A CROSS, FOR EXAMPLE, CAN BE PRACTICED VERY WELL WITH THE BIBS."
Armel Bella-Kotchap, VFL Bochum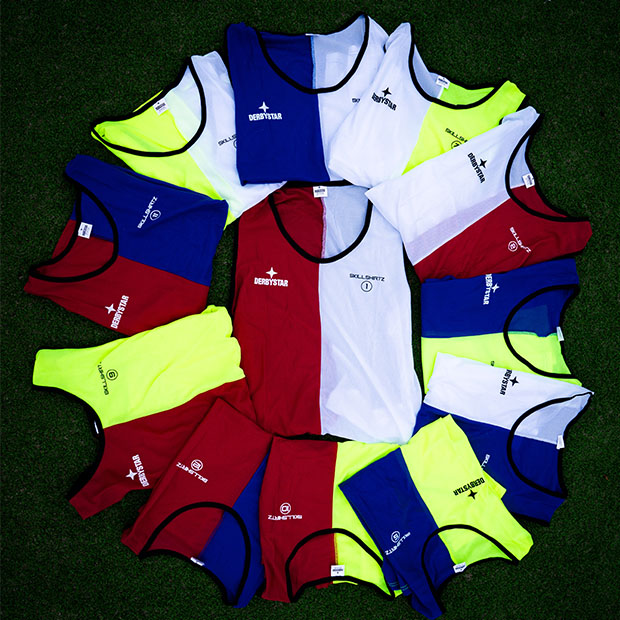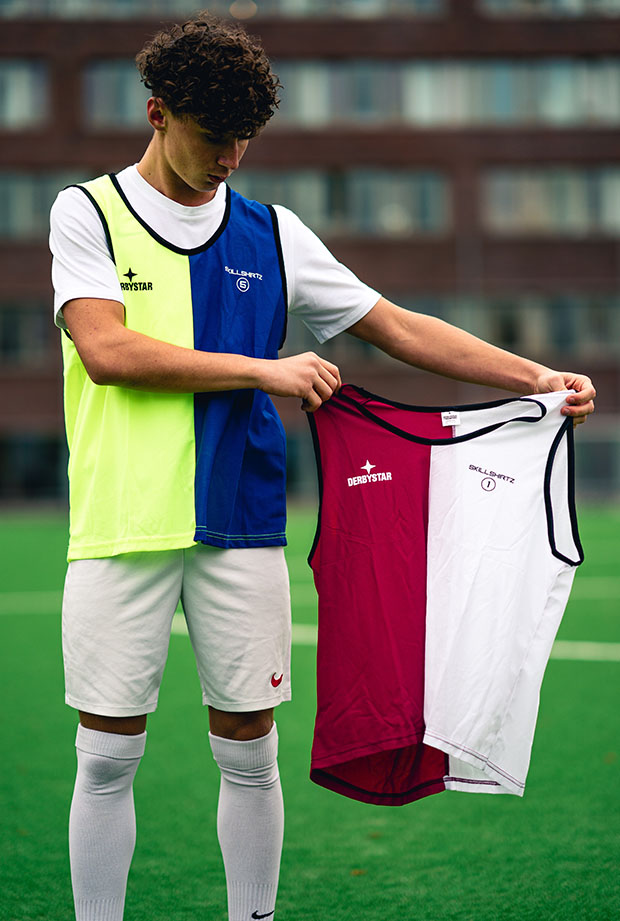 Around 5% of the population suffers from red-green colour blindess, which makes the colours red and green hard to tell apart. This affliction can vary in severity and make training with SKILLSHIRTZ® more difficult for those affected.
To combat this, in cooperation with Derbystar, we've developed an alternative colour scheme in which the colour green has been replaced with white.
In order to enable as many players as possible to use SKILLSHIRTZ® to improve their cognitive abilities, we've developed a sponsorship scheme through which both the sponsors and the clubs can benefit.
The sponsors can present themselves and their logo on an exciting advertising space and all at no cost to the club treasury.
It's a WIN-WIN situation!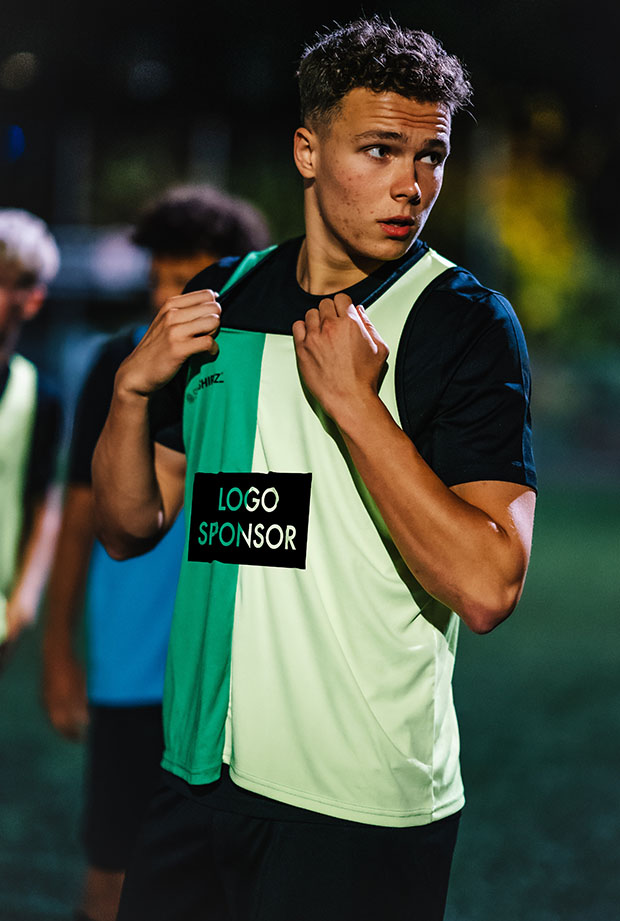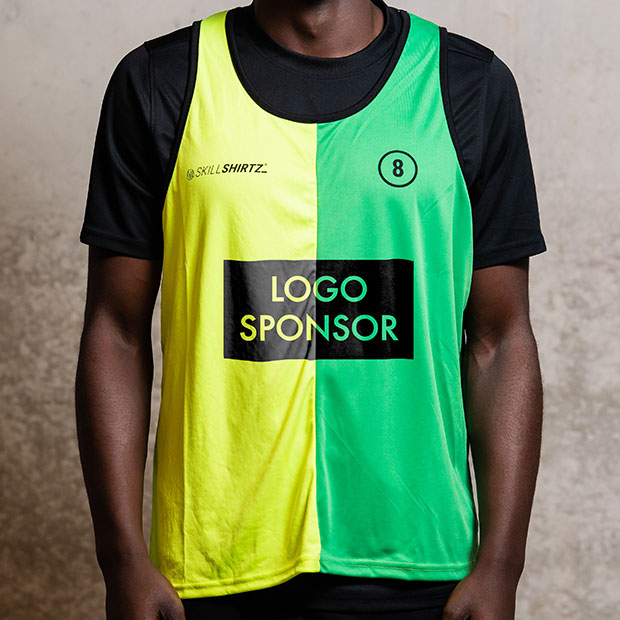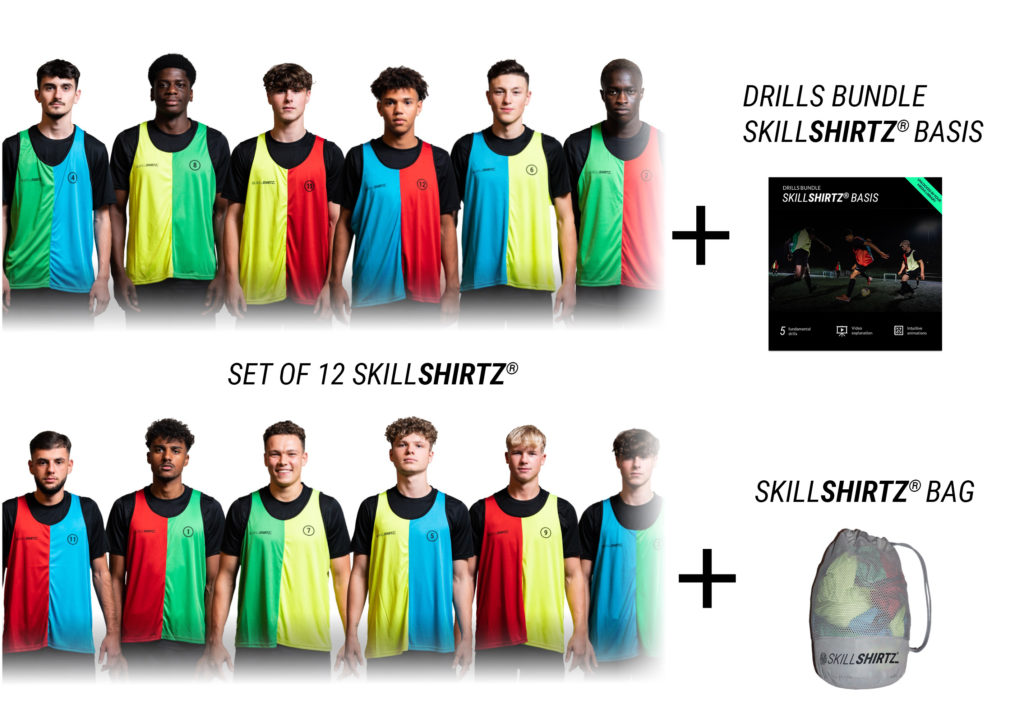 With each purchase of a new SKILLSHIRTZ® set you will now also receive the BASIS drills bundle for free. This unlocks 5 fundamental SKILLSHIRTZ® exercises in the media library.
In addition to the video explanations of the various exercises you will also receive useful tips on theory and coaching, as well as a setup guide and instructions for each drill.
Your SKILLSHIRTZ® set also now comes in a practical SKILLSHIRTZ® bag.
BECOME AN OFFICIAL SKILLSHIRTZ® COACH
Your introduction to cognitive training in football awaits you at a one day SKILLSHIRTZ® seminar. You can expect an exciting mix of theory and practical sessions, in which you will learn, how to take your training to a whole new level with SKILLSHIRTZ® and furthermore, how to develop your own exercises to perfectly suit your team and your players. After succesfull completion of the seminar, you will receive your official SKILLSHIRTZ® Coach certificate.
Register for our newsletter, so that you don't miss the dates for the next available seminar!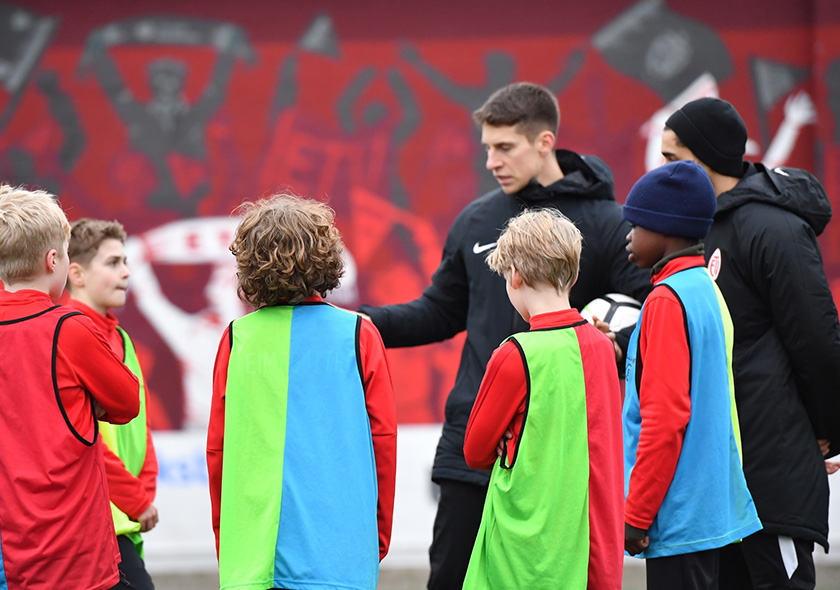 If we haven't been able to answer all of your questions, or if you'd like to give us your feedback, we'd love to hear from you.